Our Drug Deaddiction Programs
An integrated approach combining Cognitive Behavioral Therapy, Rational Emotive Behavior Therapy, and a WHO-approved 12 Step Drug Deaddiction Program for effective drug rehabilitation.
Introducing our flexible drug addiction program, ideal for clients with busy schedules or responsibilities, who cannot commit to in-patient rehab. We offer personalized counseling and support for effective recovery while accommodating your prior commitments. Take the first step towards a drug-free life today.
Drug deaddiction therapy helps families understand addiction as a disease, its impact on the family, and how to cope during treatment and afterward, supporting their loved ones' recovery.
The process of recovering from a Drug addiction continues long after a stay in a recovery or rehabilitation center.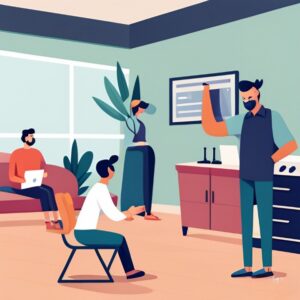 Sober housing can be a valuable step in your recovery journey from drug addiction.